Soft Washing,
the ALTERNATIVE to pressure washing
Soft washing is the better way to clean your home's exterior.
Soft washing is the environmentally friendly alternative to ineffective and damaging pressure washing. We use water-based, biodegradable chemicals to emulsify dirt and grime as well as completely sanitize 99.8% of the biological infestation and contaminants on your property. Soft washing uses one-third the water of pressure washing and the clean lasts four to six times longer than regular bothersome pressure washing. Soft washing is like pest control and pressure washing had a baby. You will receive the instant clean and gratification of pressure washing however with the long-lasting results of a pest control treatment.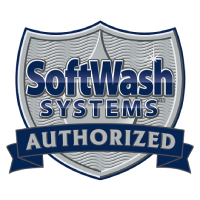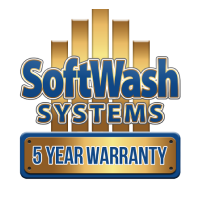 Surfaces We
CAN SOFT WASH
Homeowners continue to choose SoftWash Systems because it effectively breaks down dirt, debris, webs, nests, and all kinds of contaminants on contact without causing any damage. Plus, it's a great solution for cleaning nearly any surface of your home, from your roof and solar panels to your awnings, gutters, windows, patios, decks, pavers, driveway, and more.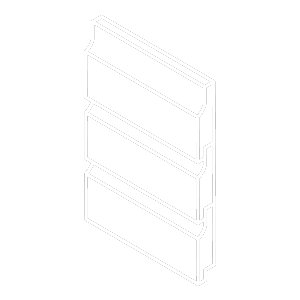 Siding
Soft washing eliminates dirt and grime from siding, making the surface look like new. Windows
Windows sparkle and shine after they've been professionally soft washed. Wood Decks and Fences
Prevent wood rot and other problems with the power of soft washing.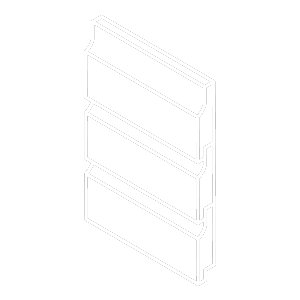 Vinyl Siding
Soft washing gives vinyl siding the lasting clean every homeowner wants. Gutters
Soft washing gets rid of the dirt, grime, and buildup on gutters with ease. Drives and Walks
With soft washing, drives and walks look like new again. Stonework
Soft washing can eradicate mold, mildew, and other unsightly buildup from stonework. Engineered Wood
With soft washing, engineered wood looks perfectly clean. Stucco & EAFIS
Soft washing can eliminate dirt and buildup from the tiny crevices of stucco surfaces. Soft washing uses significantly less water than traditional power washing and comparable cleaning systems. The proprietary system of chemicals used to soft wash surfaces is gentle on plants and landscaping. Soft washing is the green alternative to standard pressure washing. Since soft washing results last and last, this service needs to be repeated less often than power washing. Soft washing improves the appearance of any exterior surface without harming the materials or the surrounding landscaping.
Gentler on surfaces
Soft washing won't harm your home's exterior surfaces because it uses a combination of gentle pressure and biodegradable soaps and solutions.
Longer lasting results
Because soft washing breaks down contaminants at their source, the results last four to six times longer than other forms of exterior cleaning.
A truly clean home
Eliminating the microbes and contaminants staining your home's surfaces will give you the best-looking house on the block.
Less water
Compared with traditional cleaning methods, soft washing uses less water.
Buildup elimination
Soft washing eliminates buildup at its source, so it doesn't come back as quickly.
Improved surface appearance
Soft washing can make nearly any exterior surface look like new again.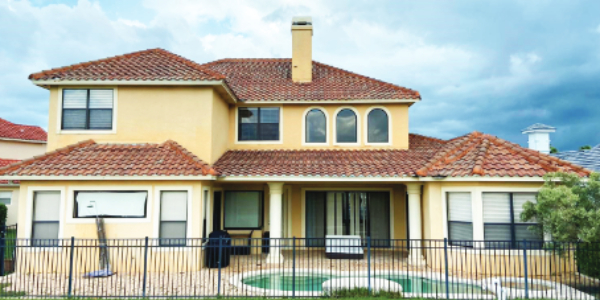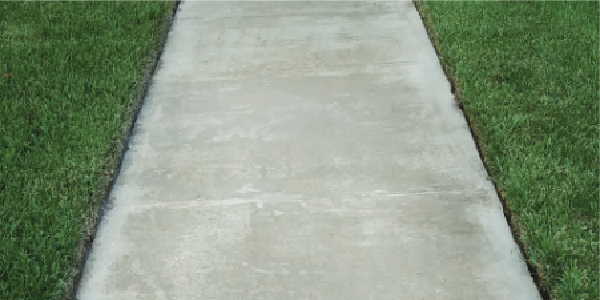 COMMERCIAL

SOFT WASH

SERVICES

Soft washing is a great option for commercial buildings that require an effective, eco-friendly way to keep their exterior surfaces clean.
APARTMENTS & MULTI-FAMILY UNITS
SoftWash Systems' equipment is battery-powered and completely silent, respecting the peace of your residents.
HOTEL, MOTEL, & LODGING
Unlike pressure washing, soft washing protects the surfaces of your property, leading to longer-lasting surfaces.
OFFICE BUILDINGS & GOVERNMENT PROPERTIES
SoftWash Systems' companies are qualified, certified, and third-party background checked for your security and confidence.
HOA & PROPERTY MANAGEMENT
Unlike slow, ill-equipped owner-operator pressure washers, SoftWash Systems' international fleet quickly finishes projects.
HOSPITAL & HEALTHCARE FACILITIES
Soft washing with SoftWash Systems sanitizes your property 99.8% as verified by third-party, independent lab testing.
COLLEGES & UNIVERSITIES
We are capable and confident. Let us put one of our nearly 200 locations to work beautifying your campus and investing in your learning environment.
CALL US TODAY AND WE WILL CONNECT YOU WITH ONE OF OUR LOCAL & FAMILY OWNED SOFTWASH SYSTEMS COMPANIES IN YOUR AREA
I want to start a softwashing business
Want to start your own SoftWash Systems company? Fill out THIS form or CALL US right away.
Interested In Starting
A SoftWash Business?
If you're interested in starting your own soft washing business, we want to talk to you in further detail.